Business Coaching
If you own your own business, or simply want to improve your business life and perspective as a whole, having a coach can be an enormous benefit. Without having someone to help you and guide you, you can only go so far. Just like professional athletes, business owners need a mentor and helper to achieve their fullest potential and provide emotional and mental support. A coach also provides outside perspective that the business owner might not be able to see in terms of his or her competition.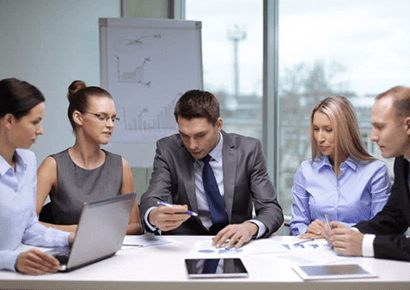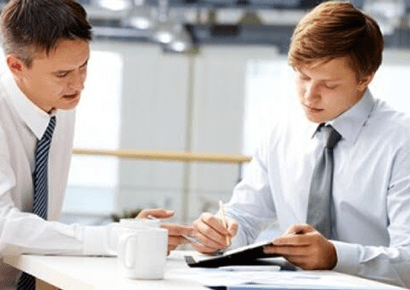 Orange County Business Coach
A business coach's role is to help business owners of all types to create effective team building, sales, marketing, and management practices. Additionally, a business coach will help you work harder and do more than you could on your own for your business. Just like a pro athlete, a successful business owner needs rapport with someone he or she can trust to guide them along the path to business success.
What is Business Coaching?
Business coaching is the overall process of guiding small, medium, or large-sized business owners to their goals. A coach has to be a good listener, needs to understand how to work with their client in the most effective way, and how to make themselves obsolete by ultimately allowing the client to function independently over time. A business coach understands the process of going level to level, with the ultimate intention of letting you become your own guide and mentor.
Business coaches help you get to the root of helping you "get unstuck," or those particular issues that hold you back in achieving business growth.
How You Can Benefit from Business Coaching Services?
A business coach can help you in a number of ways. The right coach can help you reach your business goals, achieve your desired results faster, maintain a growing level of independence from your business so that it operates itself, and find the answers that will help you achieve that growth. The principles of support, guidance, autonomy, encouragement, and accountability are at the core of a business coach's strategy. He or she will guide you day-by-day through your business process, figuring out how to maximize your success.
By choosing the right business, coach, you'll gain a valuable ear — a relationship that helps you brainstorm great ideas, obtain guidance when you need it, and be accountable toward the goals you set so that you can maintain a process of ongoing achievement. It's easy to break promises you might set for yourself, but when someone else is involved (such as a coach), it'll be a lot harder to reneg when you find yourself coming up short in one of your goals.
Choosing a Business Coach
Selecting a coach depends on a few important factors. You should look for someone who can maintain a long-term vision — and who shares your vision — while also helping you overcome the main obstacles that are holding you back in the present. Your coach should be able to pick up on trends and patterns in your business functioning that they'll be able to work with you on in the long term.
Your coach should also inspire you. They should think about and see the world in a way that creates a sense of hunger and curiosity in you. You should gradually start picking up on the kinds of questions they ask you — and then start asking other people those same questions.
Additionally, a great coach should be able to be comfortable in the moment — whether that's a successful moment or a painful one. This requires empathy on the part of your coach. He or she needs to be just as capable of dealing with the bad times as they are with good ones. What's more, your coach needs to know when to lend a positive word or two, or simply be there to support you in your most trying moments.
Finding a great business coach can take your business to the next level and help you achieve the goals you've set for yourself. They should be someone you can trust, but also have the courage to make you get angry and fired up when you haven't honored your business' commitments. Your coach isn't your best friend — they're your business' best friend. That's what separates them from everyone else. They know your goals as a business owner, and they won't be afraid to push you to achieve those goals, even if it means getting tough at times.
Galel Fajardo is able to help you achieve your business goals – give him a call at 714-478-9221 or contact him by email.